Leinenkugel's
︎
Work by ︎︎︎
Art Direction,
Adam DuBrueler
Copywriting,
Isabel Kerr
---
Prologue
︎︎︎
German Mastery, Wisconsin Hospitality.
Some of us came to escape something. Religious persecution, famine, oppression. Others of us came to find something. Family, shelter, safety, a voice.
The Germans?
We saw opportunity, and had our eyes set on you from the get-go. Your pure water, plentiful grain, and acres of thirsty lumberjacks.
Wisconsin, we have arrived, and we brought beer.
---
Chapter One:
OOH
︎︎︎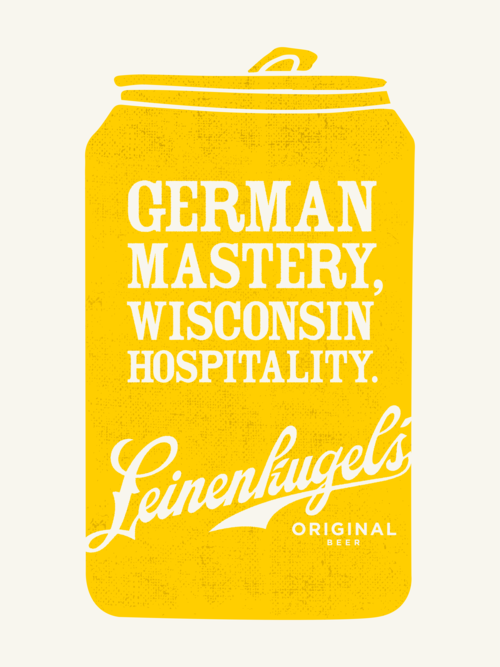 ---
Chapter Two: Wisconsin Scoreboard ︎︎︎

---
Chapter Three:
Wisconsin Word of the Day
︎︎︎
German is almost as hard a language to learn as speaking in a Wisconsin accent. Using the power of Alexa, Leinenkugel introduces the Wisconsin Word of the Day.
---
Chapter Four:
Beer 101: International Brew University
︎︎︎
We can't make college free here in the U.S. like it is in Germany, but we can give you the next best thing-a free beer making course.