Tidal
Prologue ︎︎︎
Tidal is the only streaming service to use uncompressed audio which means clearer, less digitized sounding music.
Goal: Allow music lovers to see and hear the difference that using Tidal can bring as opposed to their current streaming plan.
---
Chapter One:
OOH ︎︎︎
Digital ︎︎︎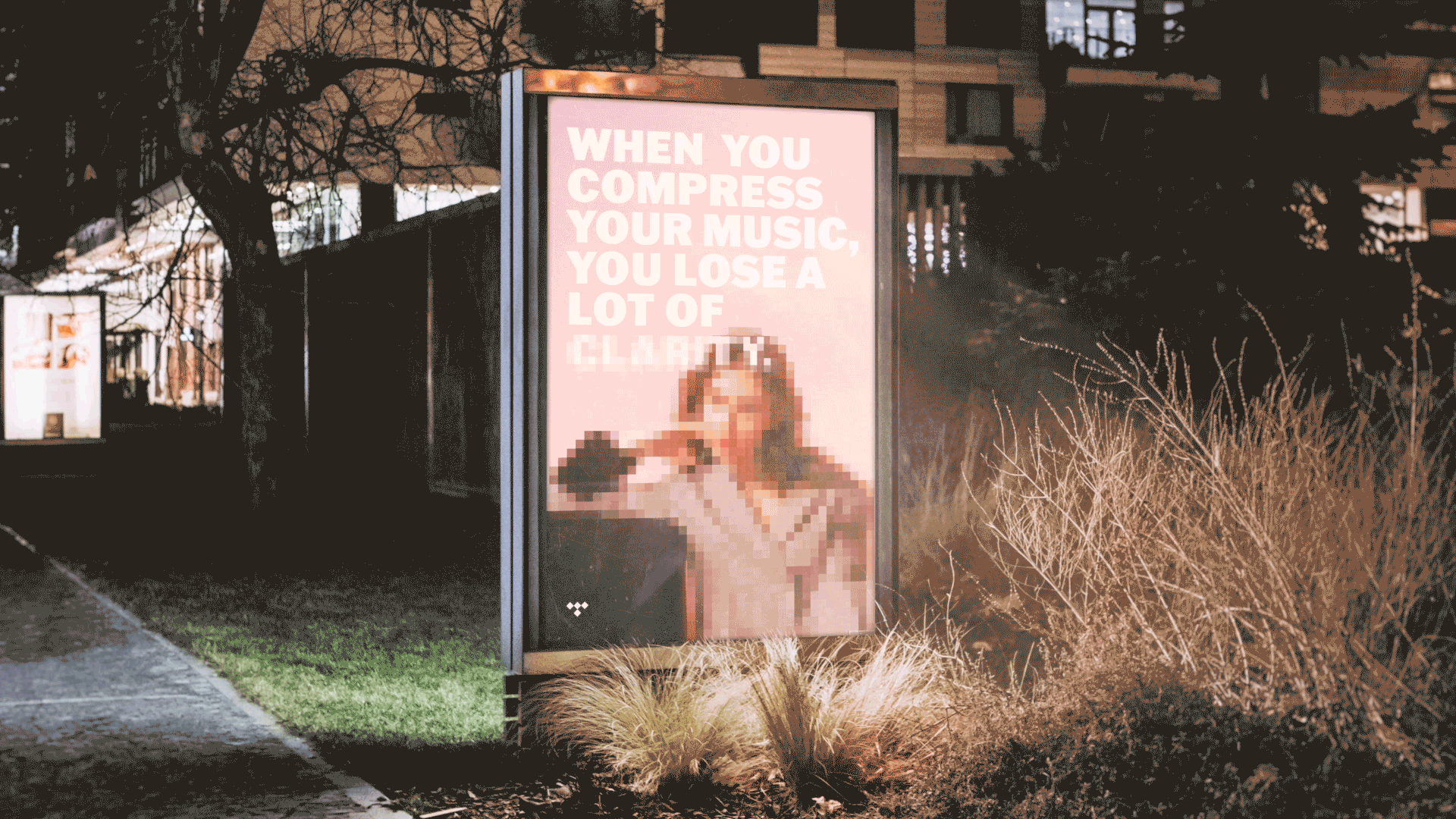 Lenticular Lens ︎︎︎

---
Chapter Two:
Social Ads
︎︎︎
---
Chapter Three:
TikTok Partnership
︎︎︎
In a partnership with TikTok, Tidal is looking to put the best foot forward when discovering new songs. Hear the songs they were meant to be heard–the first time.
---
Chapter Four:
The Grammys Partnership
︎︎︎
This year, Tidal is sponsoring the award for Best Engineered Album, Non-Classical. So much goes into creating music, and Tidal is helping users discover the best.
---
Chapter Five:
Nuraphone
︎︎︎
The best audio needs the best headphone companion. Like premium fuel for a premium car, get the most out of Tidal with the innovative new partnership with Nura.
---
Chapter Six:
Album Exploder with A.G. Cook
︎︎︎
Song Exploder is a popular podcast that explores everything that makes your favorite hit songs, from the artists themselves. Now, exclusively on Tidal, users can listen to how their favorite albums were constructed and engineered–all hosted by PC Music head A.G. Cook (producer for Charli XCX, Alaska Reid, and Hannah Diamond, etc.). ︎︎︎
---
Bonus:
All OOH
︎︎︎
---
Work by ︎︎︎
Art Direction,
Adam DuBrueler
Copywriting,
Nick Malone